2019 Sports Award Finalists Honored by Robert Wood Johnson Foundation
News Release
Aug-01-2019
|
7-min read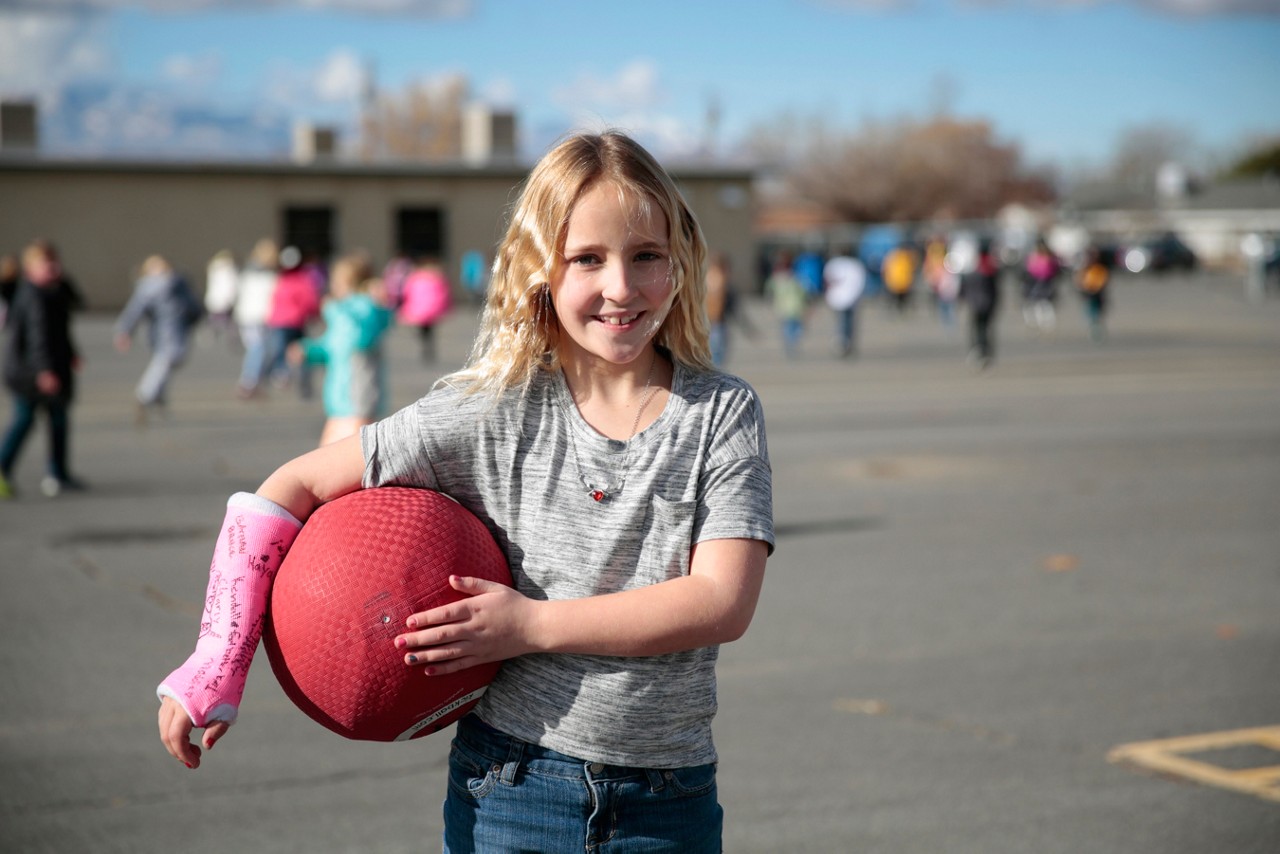 Princeton, N.J.—The Robert Wood Johnson Foundation (RWJF) has announced 12 finalists for the 2019 Sports Award, an honor recognizing professional teams, individuals and organizations that strengthen and serve communities through sport. The winners will be honored on November 7, 2019, during an awards presentation at the Foundation's headquarters in Princeton, N.J. 
The Sports Award recognizes innovative and influential approaches to using sports to make communities healthier places to live. Approaches may include: helping children maintain a healthy weight; creating safe play environments; encouraging positive behaviors; eliminating bullying, abuse and violence; and expanding opportunities for children living in poverty.
"At the Robert Wood Johnson Foundation, we believe everyone should have a fair opportunity for health and well-being. Through sport, people have the chance to use their bodies actively and to interact socially—both essential to good health," said Richard Besser, RWJF president and CEO. "The Sports Award celebrates those who are using innovative approaches to make their communities healthier through sport. This year's incredible finalists are breaking down barriers, connecting communities, and providing the space for health to flourish. We applaud them all."
Below are the finalists in each category:
A professional sports team community relations department or foundation:
Operation Get Active, a youth-focused health initiative of the Chattanooga Football Club Foundation, uses soccer to encourage individuals to live active, healthy lifestyles. They accomplish this through two key programs. The first is done by introducing youth, ages 6–15, to soccer via out-of-school sessions (afterschool and summer) where they serve nearly 2,000 kids per year. They work closely with area public schools, centers for individuals with disabilities, and recreation centers, incorporating teachers as coaches, and hosting tournaments at Finley Stadium. The second program, Kickstart, launched in summer 2019 and is aimed at members of the supportive housing community, for individuals who are homeless and/or are experiencing symptoms of mental illness. Kickstart is a chance to increase their daily activity and feeling of being included as members of the community. 
An individual athlete or professional coach's foundation:
The MaliVai Washington Youth Foundation's mission is to develop champions in classrooms, on tennis courts, and throughout communities. The mission is being fulfilled by providing a 3-hour afterschool program focusing on education, life skills, and tennis for students in kindergarten through 12th grade. More than 20,000 students have been served in the program since its inception in 1996. The foundation's vision is that young people who participate in its programs will gain the resources they need to rise to their full potential and become contributing members of society.
The Sloane Stephens Foundation utilizes the fundamentals of tennis to improve health equity for disadvantaged youth. The foundation's goal is to empower children to dream and achieve big, on and off the tennis courts, by countering limiting factors such as poverty, public violence or inequitable academic opportunities, with access to safe, supervised play areas, dedicated instruction and equipment, and educational enhancements.
An organization that is an influential leader and model for others:
All Girl Everything Ultimate Program (AGE UP) is an empowerment-based youth leadership and community-building program for young people in South Seattle, particularly young women of color. They use young people's passion for ultimate Frisbee to mobilize their investment in long-term intentional work developing leadership skills, critical awareness, healthy habits, and positive identity. Their combination of deep social justice healing work and athletics is unique and powerful. The majority of both their participants and Leadership Team are members of immigrant and refugee communities in South Seattle.
America SCORES is a national nonprofit organization offering programming for over 13,000 students in 12 cities around North America. Integrating soccer, poetry and service-learning, America SCORES' innovative approach improves at-risk students' health, academic achievement and civic engagement by focusing on teamwork, creativity, literacy, school engagement and leadership. To date, America SCORES has touched the lives of more than 130,000 urban youth. The organization's mission is to inspire urban youth to lead healthy lives, be engaged students, and have the confidence and character to make a difference in the world.
Camp Shriver at UMass Boston uses sports as a platform to address the social and economic barriers that prevent some children from engaging in activities that promote health and well-being. Bringing together children from low-income areas in Boston, half of whom have a disability, Camp Shriver improves the quality of life for campers with and without disabilities by promoting motor development, social skills, and positive peer relationships. Through its unique approach, Camp Shriver helps communities become more welcoming and inclusive, so that all children can learn and play as equals.
Figure Skating in Harlem (FSH) is a pioneering youth development organization that combines the power of education with access to the artistic and athletic discipline of figure skating to help girls of color thrive and become strong leaders. Its mission is to help girls transform their lives and grow in confidence, leadership, and academic achievement. Its vision is for every student, regardless of socioeconomic background, to develop the foundational academic, social and leadership skills to achieve her dreams. She will be a powerful speaker, an effective leader, live a healthy lifestyle and be a global citizen. With 22 years of experience in New York City, in 2017, FSH launched its first chapter in Detroit, bringing its powerful and effective programming to a whole new community and expanding its impact.
Harlem Lacrosse is dedicated to improving health and combating poverty by addressing the opportunity gap between students in economically disadvantaged communities and their more affluent peers. Their program partners with underserved schools in New York, Baltimore, Boston, Los Angeles and Philadelphia and then actively recruits students identified as most vulnerable to academic decline, dropout, and risk-taking behaviors that negatively impact their health and well-being. They provide student athletes with holistic all-day, year-round support, including daily study halls, mentoring, push-in academic support, experiential and service-learning, and vigorous, character-building lacrosse instruction and competition. Their comprehensive programming empowers students to set high expectations for themselves, make healthy choices, and provides them the skills and support to achieve their goals on the field, in the classroom and beyond.
The LA84 Foundation is a nationally-recognized leader in support of youth sport programs and public education about the role of sports in positive youth development. The foundation, with 35 years of on-the-ground experience, has supported thousands of Southern California youth sports organizations through grantmaking and funding facilities and fields of play, while also training coaches, commissioning research, convening conferences and acting as a national thought leader on important issues in the youth sports industry. LA84 levels the playing field to ensure all youth have access and opportunity despite economics, gender or ability, while elevating the field of youth sports as an integral pathway to lifelong well-being.
Running Medicine is a mind, body and spirit wellness program that uses walking and running to get families and communities moving together. Formed as a program of the Native Health Initiative, their vision is to create a culture of wellness through a supportive, loving community.
Tenacity's Pathway to Post-Secondary Success programs open educational and career pathways that offer countless opportunities for personal, civic and professional growth while enabling young people to build self-confidence and explore success as students, mentors and leaders. The outcomes are striking. Tenacity has maintained a 95 percent high school graduation rate among students who have completed their Middle School Academy, with 80 percent of those graduates going on to higher education.
The vision of the United States Association of Blind Athletes is for every American who is blind or visually impaired to lead a healthy lifestyle by actively participating in sports, recreation and physical activity. They are athletes, coaches, volunteers and supporters who share a deep passion, not only for competitive sport but, more importantly, for access to opportunities that build healthy lifestyles. They have translated this commitment to leading active and healthy lives into sport development programs, including physical activities, competitive athletic events and the development of elite athletes.
About the Robert Wood Johnson Foundation Sports Award
The Robert Wood Johnson Foundation Sports Award honors the innovative and collaborative efforts of individuals, organizations and teams that are making their communities healthier through sport. For more information on the award, visit www.rwjf.org/sportsaward.
About the Robert Wood Johnson Foundation

For more than 45 years the Robert Wood Johnson Foundation has worked to improve health and health care. We are working alongside others to build a national Culture of Health that provides everyone in America a fair and just opportunity for health and well-being. For more information, visit www.rwjf.org. Follow the Foundation on Twitter at www.rwjf.org/twitter or on Facebook at www.rwjf.org/facebook.
Grantee Story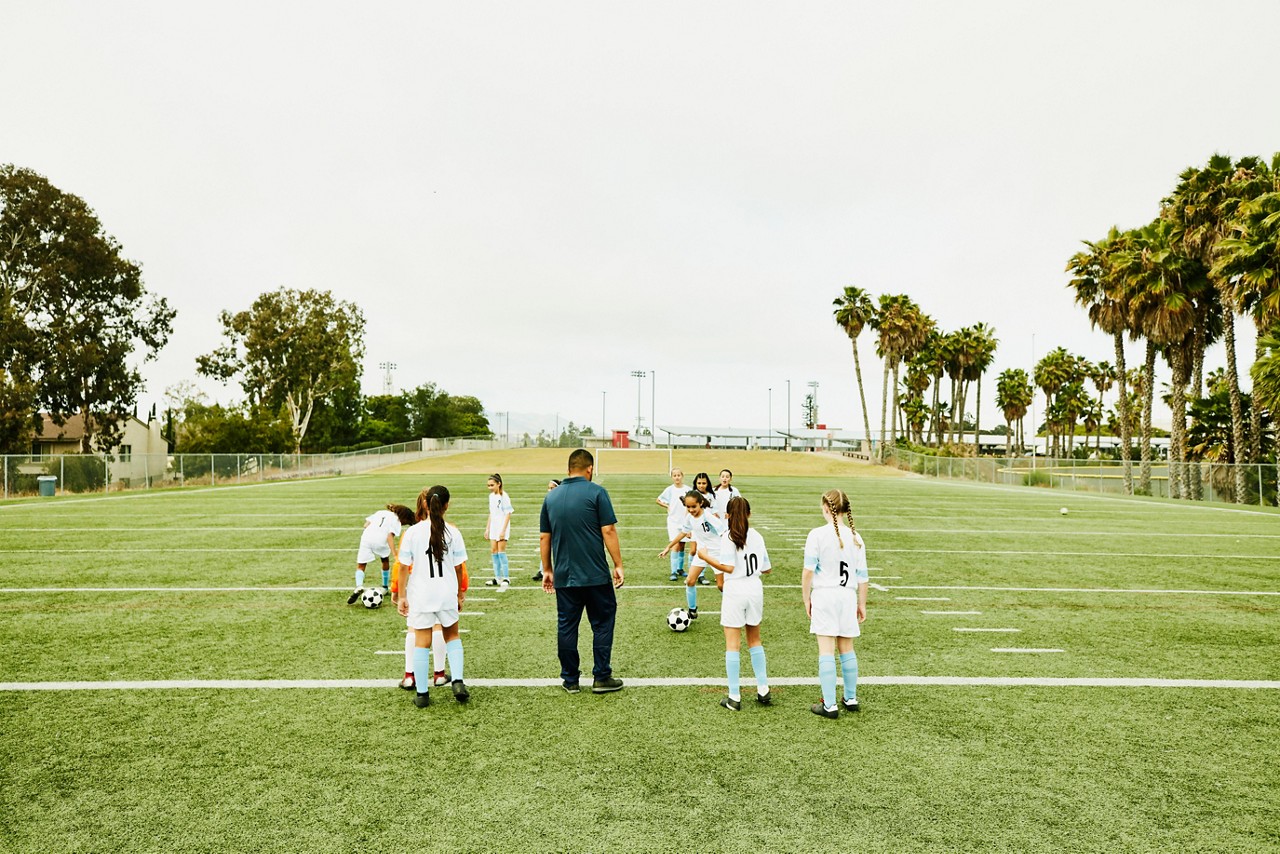 Sports Award
The RWJF Sports Award recognizes innovative and collaborative approaches to making communities healthier places to live.